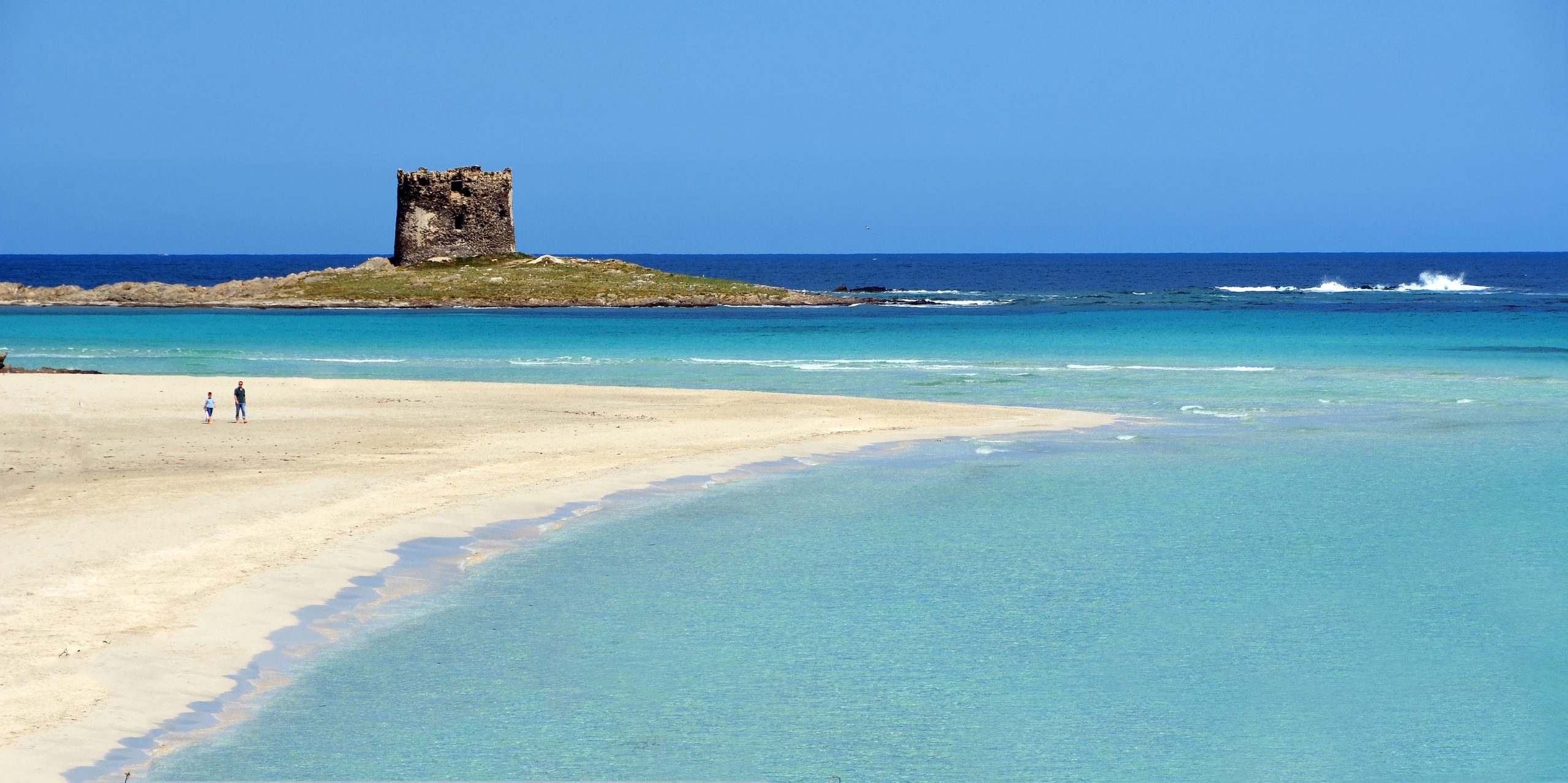 Unlike others, of Stintino we know exactly the date of its founding: August 14, 1885, the origin of the village of Stintino is due to the Italian government's decision to establish on Asinara Island the maritime quarantine health station and a penal colony.
In those days the island was inhabited 45 by families, some engaged in sheep farming and livestock breeding, who had given rise to the agglomerations of Fornelli and Cala Reale, while in Cala d'Oliva lived fishermen of Ligurian and Ponzese origin who, after several migrations, decided to settle permanently on the island to devote themselves to seasonal tuna and lobster fishing.
The government, after a series of negotiations with the former inhabitants of the island, who associated in the union of 45, offered a "regalia" of 750 liras and the possibility of choosing a site where they could settle, the possibilities offered were two: the bay of Porto Conte, near the Roman ruins of Porto Ninfeo, or the long strip of land characterized by two deep inlets known as "Isthintini" not far from the Tonnara Saline.
Given the strategic location and the ties that still bound the exiles with the Island of Asinara, it was decided that the new town would rise in the "Isthintini," which were equally decisive in the choice of the town's name: Isthintini – Sthintini – Stintino, which was initially to be called Cala Savoia.
The forty-five families using the few resources provided by the central government, and through their stubbornness succeeded in building the new country.
Thus arose Stintino, ordered according to a master plan that neatly divided the town into a narrow peninsula between the two arms of the sea, Porto Vecchio and Porto Nuovo (Portu Mannu), with its small houses adorned with mint and basil that remind us at first glance of those in Cala d'Oliva, as well as the church built in 1937 that echoes the structure of the one built in Asinara.
Stintino was intimately and doubly linked to the sea not only for economic factors, for the Stintino people the sea was the "modus vivendi" the tuna fishery and fishing regulated the life of this small village, each season was accompanied by rituals and customs.
The main wealth of the village has always been the Tonnara, then came tourism, in the early 1900s the village was home to some of the most illustrious families of the Sassarese bourgeoisie, the Azzena, Berlinguer, Segni, Silenti, Scotti. In the 1960s' the tourism boom also invested Stintino, which became a destination for "Costa Smeralda'-style tourism; the Moratti family bought some land and built villas and hotels, making Stintino and its beaches known for the whole world.
For more than a century, Stintino was a hamlet of the municipality of Sassari; on August 10, 1988, it became an autonomous municipality, and after one hundred and three years the people of Stintino were finally able to decide the fate of their town.